Why MujiAnti-static floorCan it also be used in the computer room?Generally speaking, the machine room uses all-steel anti-static floor, but wood base is also acceptable, depending on the customer's needs.The wood-based anti-static floor filler is high-density particle board, surrounded by aluminum alloy or anti-static rubber edge banding, the surface layer is anti-skid and wear-resistant melamine anti-static veneer, and the bottom surface is aluminum foil or steel plate.
As the competition in the anti-static floor industry continues to intensify, mergers, acquisitions, integration and capital operations among large computer room companies are becoming more and more frequent. Excellent domestic anti-static floor production companies are paying more and more attention to the research of the industry market, especially for the development environment of the enterprise and customer needs. In-depth study of trend changes.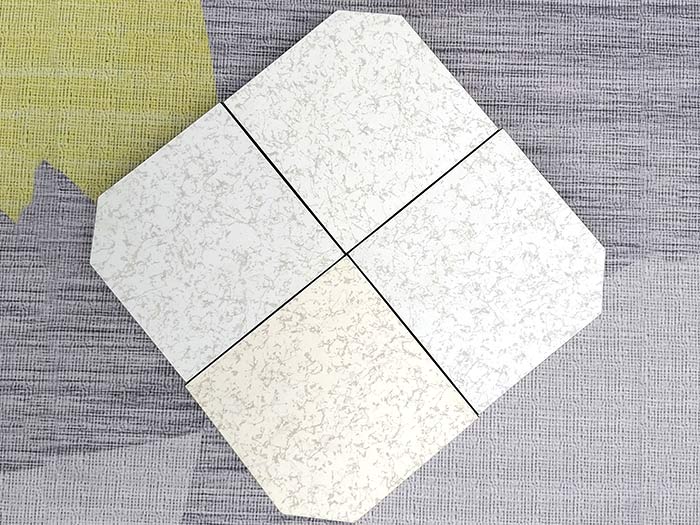 The environment of the computer room is special.It is easy to cause leakage. The ceramic anti-static raised floor has anti-static, anti-pollution, easy to clean, strong decoration, good fire resistance and other excellent properties. The material has anti-static function and the service life will also increase.It can be said that it is a kind of public toilet material with high cost performance. Ceramic anti-static raised floor manufacturers Lipin flooring feels that in addition to material selection, the circuit safety of the computer room is also very important.
Advantages of all-steel anti-static floor in machine room:
1. It simplifies installation and provides greater sensitivity for future equipment configuration changes and expansions.
2. The equipment in the equipment room can be connected freely under the anti-static floor, which is convenient for laying and care, and makes the equipment room clean and elegant.
3. It may wish to protect various cables, wires, data lines and sockets from damage.
4. The computer room may wish to defraud the space under the floor as the static pressure air bank of the air conditioner to obtain the desired air flow organization. No matter where the computer equipment is installed, you may wish to get the air-conditioned air through the air outlet of the anti-static sports floor.