Everyone always thoughtAnti-static floorIt should only be used in rooms where the type of computer room needs anti-static. In fact, many hospitals have anti-static floors. Check out anti-static floors.
The anti-static floor's wear-resistant, low-cost and good-quality characteristics have gradually been known by the market, but compared with foreign hospitals, the share of anti-static floors in domestic hospitals is not high.Coinciding with the upsurge of the expansion and expansion of domestic hospitals in recent years, as long as the hospitals deepen their understanding of the functions of anti-static floors, they can know how to make good use of things and truly improve the quality of the medical environment.
The passivation process of the floor injection molding makes the surface of the product free of pores, so that the dust cannot deepen the interior.The antibacterial function provides Yongshi's sterilization and antibacterial treatment to prevent the reproduction of microorganisms in the floor surface.The anti-static floor uses a multi-layer structure, uses a reasonable friction coefficient, and wonderfully loose walking pressure and shock absorption function to ensure walking safety.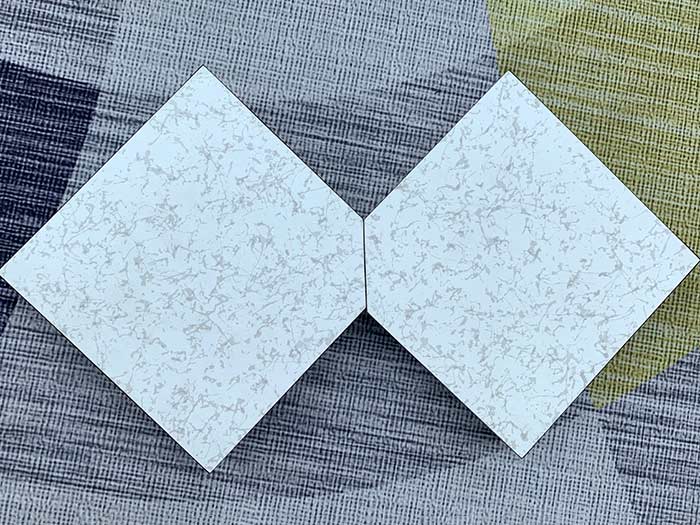 Anti-static floor is a part of building a hospital environment. The elastic anti-static floor is rich in color, and the planning of particles, mottles or patterns makes the color distribution level clear.For example, in the children's ward, the wonderful color matching of the floor has virtually eliminated the children's resistance to the hospital, and it has the effect of visual treatment.
The quality of construction often chooses the protection and maintenance costs in later use. Professional construction troops will stop checking the floor before construction. After passing the inspection, stop grinding and vacuuming in the air and dispose of it before construction.However, constructions that have not passed professional training often ignore these construction ingenuities, which makes the floor prone to problems such as curling and unevenness in the future, which seriously affects the service life of the floor. On the contrary, it provides comprehensive tracking effectiveness from the beginning of the project, provides skills and effectiveness support for the entire life cycle of the product, and a series of standardized processes from equipment, protection to unloading and so on, make its medical floor have a durable service life .