Calcium sulfate floorUsing non-toxic and unbleached plant fibers as reinforcement materials, combined with solidified calcium sulfate crystals,And made by pulse pressing process. Because of its advantages in environmental protection, fire protection, high strength, smoothness, etc., it has become the most commonly used material in the family of raised floors.
How about calcium sulfate floor
According to the user's preferences and the specific needs of the application, there are many options for decoration.Galvanized steel plate with a protective core, mainly used for office buildings in intelligent buildings;HPL veneer is an antistatic, used as a variety of computer rooms;The PVC veneer conducts static electricity and is used as various computer rooms and electronic workshops;Natural marble, granite, artificial stone, ceramic, a variety of high-end decorative raised floors.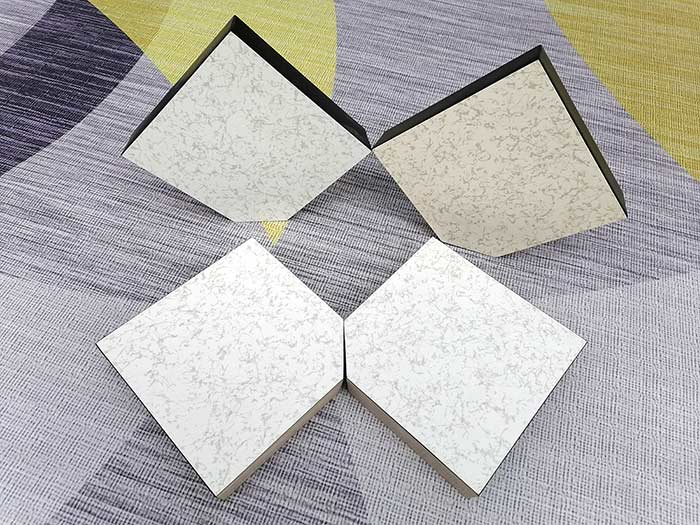 Calcium sulfate floor characteristics
1. High strength, permanent leveling, fireproof and non-combustible A grade, no deformation under water immersion.
2. Use ABS to cover the edge, and use anti-static floor to decorate the edge with PVC.
3. The decorative surface layer has many options according to the user's preference and application.
4. The bottom plate is generally galvanized steel plate to protect the core and increase the load bearing.
5. Can be easily moved to a new location at any time, fully in line with economic benefits.